Home » Messageboard » Message 10808942
If you're ill during Olympic Month, fret not...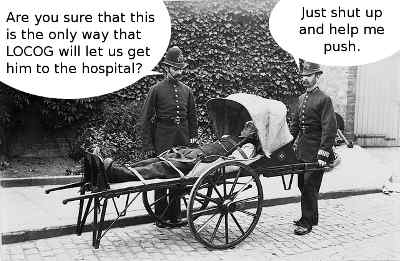 Click for bigger. RIS? Click
here
.
( , Mon 16 Jul 2012, 13:20,
archived
)
Hopefully they'll just say "fuck 'em"
and use the lanes anyway. What are the organisers going to do about it? Call the police? They'll just be stuck in traffic as arresting ambulance drivers for using the Olympic lanes will hardly be enough of an emergency to justify blue lights and using the Olympic lanes to get there...
( , Mon 16 Jul 2012, 13:57,
archived
)