Home » Image Challenge » B3ta Christmas cards
[Suggest a different challenge]
B3ta Christmas cards
(This challenge is now closed)
"Surely about time b3tans started getting into the festive spirit", writes barryheadwound. And since this challenge has come round a few times in the past, don't start new threads with reposts. Stick them in old ones. Cheers.
( , Thu 27 Nov 2008, 9:56)
they grow so quickly
( , Wed 3 Dec 2008, 19:04,
More
)
Apparently Royal Mail are allowing you to personalise a sheet of stamps
www.royalmail.com/portal/rm/smilers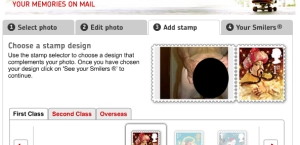 Though I'm not sure I want to fork out £8 for 10 stamps, how would you like this on your Xmas card?
NSFW version, though you know what it looks like by now anyway
( , Wed 3 Dec 2008, 15:44,
More
)
The further adventures of crap dad
WhY do these feel so cathartic?
www.b3ta.com/board/8991721
www.b3ta.com/board/8989718
www.b3ta.com/board/8989657
www.b3ta.com/board/8988863
www.b3ta.cr3ation.co.uk/data/jpg/godown.jpg
www.b3ta.cr3ation.co.uk/data/jpg/putdoww.jpg
www.b3ta.cr3ation.co.uk/data/jpg/winding.jpg
www.b3ta.cr3ation.co.uk/data/jpg/sling.jpg
( , Wed 3 Dec 2008, 15:05,
More
)