Profile for drunkenoaf:
a member for 8 years, 11 months and 27 days
it's my b3ta birthday in 3 days
has posted 12009 messages on the main board
(of which 1 have appeared on the front page)
has posted 346 messages on the talk board
has posted 226 messages on the links board
(including 71 links)
has posted 48 stories and 38 replies on question of the week
They liked 337 pictures, 51 links, 12 talk posts, and 66 qotw answers. [RSS feed]
Profile Info:
I'm not nearly as drunk as much or as often as I should be. I seem to spend most of my time on the web here.
Make me less skint by buying rude t-shirts and mugs from
here
. They're mostly ripping the piss out of the Police...
My e-mail? That (username of mine) at the old gmail of the dot-com. MSN me? A similar procedure is required, although my MSN passport is with hotmail. But ask first!
Recent "oh so nearly was a front page, but... really they were shite" messages: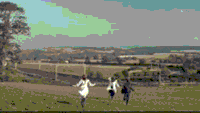 Well, Virgin trains are often a bunch of cock.

MB's new game!
Calm down dear, it's only a facefull of spunk. Did I mention I have a PhD?
(Well, it made the newsletter)
My first attempt at a pseudo-vector
The lovely
In Vino Veritas
vectored me.
Recent front page messages:


Best answers to questions:





read all their answers]