Profile for Afinkawan:
a member for 12 years, 11 months and 28 days
it's my b3ta birthday in 3 days
has posted 23938 messages on the main board
(of which 22 have appeared on the front page)
has posted 12 messages on the talk board
has posted 275 messages on the links board
(including 49 links)
has posted 155 stories and 81 replies on question of the week
They liked 1043 pictures, 44 links, 1 talk posts, and 78 qotw answers. [RSS feed]
Profile Info:
My email address is Afinkawan @ yahoo .com
Or you can Facetweet me
here
or
here
. But remember to tell me who you are!
Zombified by Happy Toast! Woo!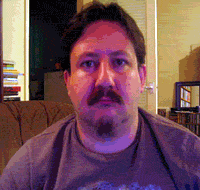 Recent front page messages:











Best answers to questions:





read all their answers]