Profile for Double2:
a member for 11 years, 7 months and 14 days
has posted 4761 messages on the main board
(of which 1 have appeared on the front page)
has posted 295 messages on the talk board
has posted 634 messages on the links board
(including 131 links)
has posted 11 stories and 2 replies on question of the week
They liked 220 pictures, 235 links, 1 talk posts, and 34 qotw answers.
Profile Info:
Wogan Week 2008 Link
http://www.new.facebook.com/event.php?eid=26800614357
Habbo. if you're reading this it's probably because I have just said something stupid or rude so firstly may I apologise.
Secondly - cocks. Please note, I mainly use this profile as storage for my own use so it is messy, unpretty and has rediculous crap dotted around. thank you.
My gamertag is SUCKMYR0CKET for anyone who would like to add me and have some xboxey shinnanigans; I especially enjoy a bit of COD4!
i am starting to jog and so should you - http://www.coolrunning.com/engine/2/2_3/181.shtml
Favorite link off links board: http://www.grapheine.com/bombaytv/index_uk.php
subtitle your own bollywood film!
---
My pics!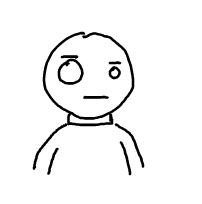 Yay! Super fun with a dragonball!
See what bad grammer can lead to?
LOLZORZ! i stole this one off some guys stand up routine
This took WAAAAY too long :D worth it though, it made me very happy when I finished
Im sure most of you
normal
people can relate to this:
I hate phones 4 u cos they are cowboy cunts. I originally titled this one "because they would if they could"
I want to make more of these...
I made this too:
Also:
I am a proud member of the B3ta Lurkers club as I have been known to not do anything but look at the links bord without replying or posting anything for months on end.
And finally after 3 years 8 months i get an FP. Thank fuck for that i was starting to look silly ^ - ^
Recent front page messages:


Best answers to questions:





read all their answers]